The DMAX 4x4 Pick-Up, Standard and Crew Cab, 2.5L and 3.0L engines, open back or with various canopies, trays etc.
NEW MODEL D-MAX now available. 2.5l Diesel twin turbo, very fuel efficient. See a review of the new model on Rev.ie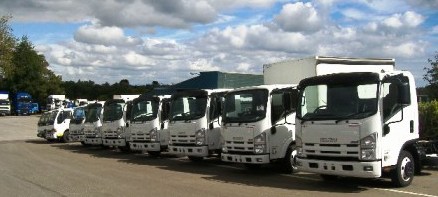 The N Series Truck Range,NPR, and NNR, standard and crew cabs from 3.5ton to 7.5ton GVW in stock, bodies fitted as per your specifications, very competitive prices!
See a sample of New Isuzu Vehicles in stock ready to go.....
Make: ISUZU
Model: D-MAX
Year: NEW
Variant: NEW MODEL 2.5L DMAX
Description: NEW MODEL D-MAX NOW AVAILABLE. 2.5L TWIN TURBO, VERY FUEL EFFICIENT. AVAILABLE IN SINGLE AND CREW CAB, AUTOMATIC OR MANUAL. FULL COLOUR AND ACCESSORY RANGE AVAILABLE.
Make: ISUZU
Model: NNR
Year: NEW
Variant: NNR85 3.0L
Description: The New Isuzu NNR SWB & LWB, Fit any body required
Make: ISUZU
Model: NNR
Year: NEW
Variant: NNR 3.5T
Description: New Isuzu NNR 3.5 Ton with Kelly Tipping Body, ready to go, trade in welcome
Make: ISUZU
Model: NPR
Year: NEW
Variant: NPR N75.190
Description: New Isuzu NPR 7.5T Chassis & Cab